Build Your Dream Home
in Hawaii
Breathtaking beaches, sunny skies, and quiet island living make Hawaii a paradise on Earth. If you're eager to build a new home on the Big Island, Christi Mallicoat and Turkel Design can help you create your dream home. All you have to do is choose your ideal lot and the modern home design that you love. In a matter of weeks, you can be soaking up the sun and tropical views from the comfort of your living room!
About Turkel Design
Turkel Design has collaborated with Dwell Magazine to create a series of modern prefabricated homes that focus on high-quality living, sustainability, and comfort. The Axiom Series features a wide range of designs and features, allowing home buyers to easily find a home that fits with their lot's topography.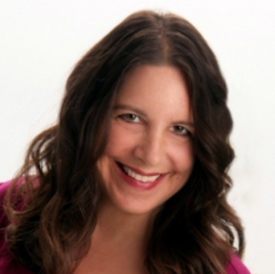 About Christi Mallicoat
Christi Mallicoat, Principal Broker and owner of RELife Realty LLC, was named by Turkel Design and Dwell Magazine as the preferred land agent in Hawaii County for the Axiom Series of prefabricated homes. With over 800 properties listed and sold, Christi is a local real estate expert with a passion for helping people find their dream homes and properties in Hawaii.
An Easy Build
From Start to Finish
Christi Mallicoat and Turkel Design will guide you through every phase of your new home's design, prefabrication, and construction. You only have to worry about these three easy steps.
1
Pick Your Location
Whether you prefer a spot right on the ocean or nestled in Hawaii's tropical forests, you have your choice of prime lots. Contact Christi Mallicoat to discover the perfect place for your island paradise.
2
Choose Your Design
Turkel Design offers 11 modern home designs as part of the Axiom Series of prefabricated homes. Each home boasts massive windows, open concept floor plans, an outdoor entertaining space, and more.
3
Personalize Your Home
It's time to turn your new house into a home. Take your pick of flooring, cabinetry, finishes, and more personalization options to customize your brand new home to your liking.
The Axiom Series
Turkel Design's Axiom Series of modern prefabricated homes is designed for stylish, comfortable, and energy-efficient living. While all of these homes offer open floor plans, large windows, and outdoor features like decks or courtyards, each design offers unique features tailored to your lifestyle.
Explore Home Designs
Ready to Build Your Home in Hawaii?
Christi Mallicoat can help you find the perfect lot and build the home of your dreams! Just fill out this questionnaire to get started.