0 Hibiscus Street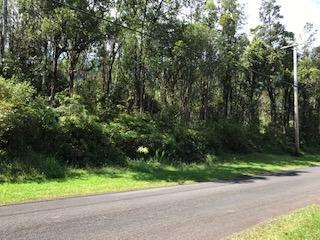 New on market
New on market
New on market
New on market
New on market
New on market
New on market
New on market
New on market
New on market
New on market
New on market
New on market
New on market
New on market
New on market
New on market
Two acres of land in Mountain View, Hawaii.

Located on Hibiscus Street in Fern Acres subdivision.

Acreage on pavement.

Estimated dimensions (100 x 871) Lot#7666.

Per HELCO power is available at the road.

Per Hawaiian Telcom Fiber Optic Internet is available.

Property is estimated at the 1500 foot elevation, lava zone 3.

For more information about the subdivision please visit http://www.fernacres.org.
Please consider using Title Guaranty Hilo Branch, Escrow Officer Laurie Medeiros, since preliminary title work is already completed.

No Staking or Survey by Seller.

Fern Acres Community Association has mandatory annual road maintenance fees currently $215.00 subject to change. Buyer to pay a transfer at closing of $300.00. For more information please visit http://www.fernacres.org
Contact listing agent Christi Mallicoat for more information (808)756-2079.
MLS Number: 705573
Acres: 2